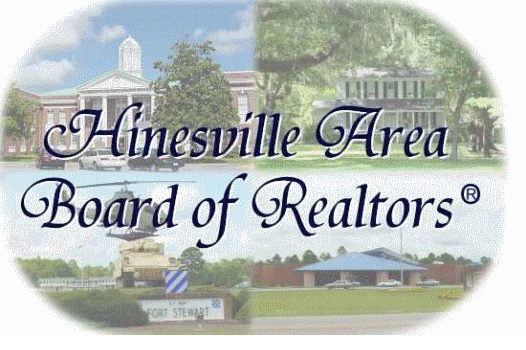 The Hinesville Area Board of REALTORS® (HABR) is a member driven, not-for-profit trade association that serves real estate professionals throughout Liberty County and surrounding areas. Its purpose is to advance the opportunity and the ability of its members to conduct their business successfully and ethically and to promote the right of the general public to buy, sell and own real estate.
All of our REALTOR® members belong to the Georgia Association of REALTORS® (GAR) and the National Association of REALTORS® (NAR). All REALTORS® must subscribe to a strict Code of Ethics, which guarantees to the public that when dealing with a REALTOR®, they can be assured of honest and ethical treatment in all real estate related matters.
---
Our Mission Statement:
The Hinesville Area Board of REALTORS® strives to enhance each member's ability to conduct business successfully and professionally, with competency and integrity. The Board facilitates each member with the education, services, and products to accomplish their business goals. Through adherence to the Code of Ethics, its members elevate the standards of the real estate profession and promote and protect the individual's rights to own, transfer, and use real property.
THE VOICE OF REAL ESTATE




This YouTube page is NAR's roundup of news that affects the industry and your business. Each video examines how NAR is working to protect private property rights, maintain strong real estate markets, and build communities.
HABR also has many affiliate members consisting of lawyers, lenders, banks, builders, exterminators, fence companies, home inspectors, and insurance companies.
Please support our affiliates, they can be found on the Affiliates page.